Trusted Ridgeland Attorneys
Building Relationships that Last a Lifetime
Step-Parent Adoption in Ridgeland, MS
Trusted Family Lawyers Handling Step-Parent Adoption Cases Throughout Mississippi
Step-parents can play a vital role in a child's life and development. However, under Mississippi state law, step-parents have very limited legal rights—that is, unless the step-parent legally adopts the child. When a step-parent wants to adopt a child in Mississippi, there are certain legal steps that must be taken. As the process can be quite complicated, families navigating step-parent adoption should always be ready to seek professional guidance and support.
At Hancock Law Firm in Ridgeland, our diligent adoption lawyers have extensive experience representing step-parents who wish to adopt. You can feel confident that we will be there to answer your questions and address your concerns every step of the way. Our family law attorneys understand that deciding to adopt your stepchild may be one of the most important and rewarding steps that you take, and we will try to make the process as seamless as possible.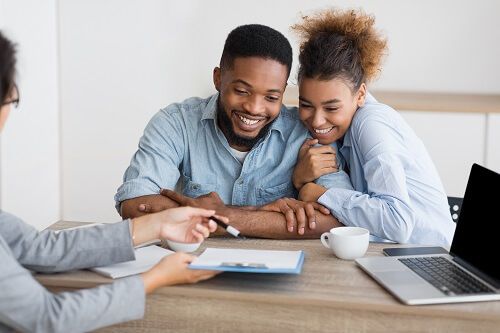 Mississippi Step-Parent Adoption Law: No 'Third Parent' Rights
As a starting point, it is important to clarify that Mississippi law does not allow three parties to have parental rights/parental responsibilities for the same child. In a limited number of U.S. states, family law courts have some authority to grant a third person (usually a step-parent) parental rights without taking away parental rights from the other parents. That is not true in Mississippi. A step-parent can only adopt the child of their spouse if the other parent is deceased, has had their rights terminated, or is willing to voluntarily relinquish their rights.
Pursuing a Step-Parent Adoption
Adoption is a process through which a legal parent-child status is created between people who do not have a biological relationship. Without a formal adoption, step-parents do not have access to the legal rights or responsibility of a parent. Once the adoption is finalized, the adoptive step-parent and the child have the same rights and obligations with respect to each other that biological parents and children have. As a practical matter, when adoption is approved, your adopted stepchild may take your last name and update their birth certificate. Furthermore, your stepchild will inherit from you just as a biological child would.
Uncontested Step-Parent Adoptions
The more straightforward type of step-parent adoption is called an 'uncontested' adoption. An uncontested step-parent adoption occurs when the child's other biological child is no longer around, lacks parental rights, or supports the adoption. Whether you are a stepmother or a stepfather, you may adopt your spouse's child as long as your spouse and you are legally married. You may file the adoption documents with the court of the county in which you live. This will go relatively smoothly if the step-parent adoption is uncontested. Some common specific situations in which an adoption might be uncontested include when:
The birth parent is deceased;
The birth parent consents to the adoption;
The birth parent's parental rights have been previously terminated by a court for some other reason
A birth parent may choose to voluntarily give up their parental rights for various reasons, including:
Recognizing the fact that the step-parent adoption may be in the best interest of the child; and
Wanting to get off the hook for child support and other parental responsibilities.
While an uncontested step-parent adoption is generally easier than the alternative (a contested step-parent adoption), it would be a mistake to assume that the process is simple. There are a number of potential issues that can arise. You should always be ready to consult with an experienced Ridgeland, MS step-parent adoption lawyer.
Contested Step-Parent Adoptions
A contested step-parent adoption is one in which the child's other biological parent refuses to support the adoption or actively fights it. The step-parent adoption process may quickly become difficult if you do not have consent from the other birth parent. The birth parent may refuse to consent because they are hostile and do not approve. In other cases, you may not be able to locate them. You will need to show the court that you made a good-faith effort to locate the absent parent through a physical search and, when that did not work, "service by publication." This involves seeking out the absent parent in the local newspaper of their last known address.
In some cases, the court may forcibly terminate a birth parent's rights. This is relatively rare and will only take place if it can be proved that an absent parent abandoned the child, the parent is unfit, or there has been a substantial erosion of the parent-child relationship. Abandonment takes place when the absent parent has not communicated with the child or provided any financial support for a significant period of time.
A parent is unfit if they are:
Abusive;
Neglectful;
Addicted to alcohol or drugs;
Incarcerated.
This can also be unfit if they are dealing with a mental problem that interferes with the ability to parent safely. If you and your spouse are preparing for a contested step-parent adoption, you need a skilled legal advocate in your corner. As these can be difficult cases, it is important to be ready. Call our Mississippi contested step-parent adoption attorneys for immediate assistance.
How Our Mississippi Step-Parent Adoption Lawyers Can Help
If you are considering adopting a stepchild, it is important to seek the help of a skilled family law attorney. At Hancock Law Firm, PLLC, we have deep experience navigating our state's complex adoption laws. When you get in touch with our Ridgeland law office, you will have a chance to speak directly to a Mississippi step-parent adoption lawyer who will:
Listen to your story and answer your questions;
Carefully explain the step-child adoption process;
Gather documents/records and assist you with the paperwork; and
Help you and your family overcome any potential obstacles in your path.
With a commitment to providing personalized family law representation, we have the skills and legal experience to effectively represent you in both uncontested step-parent adoptions and contested step-parents adoptions. No matter what you and your family are dealing with, you can rely on our attorneys for guidance and support.
Talk to an Adoption Lawyer Today
At Hancock Law Firm, our Mississippistep-parent adoption attorneys are compassionate, and knowledgeable advocates for families. We can facilitate adoption by using our experience in this area of the law. We will make sure that you understand your legal rights and options throughout the entire adoption process. Contact us to schedule your fully confidential initial consultation. Our Ridgeland adoption attorneys represent people in communities such as Madison, Ridgeland, Clinton, Flowood, Brandon, Flora, Yazoo City, Carthage, and Vicksburg.
To set up an appointment, call us at (601) 853-2223 or contact us online.
Contact Hancock Law Firm: Estate & Family Attorneys
Discuss Your Legal Matters with Professional Lawyers